80+ ASGA Golfers Hit the Greens in WA
The ASGA WA Golf Day, held last Thursday, once again proved to be a much-appreciated gathering, with more than 80 participants attending from across the local sign, graphics and print industries.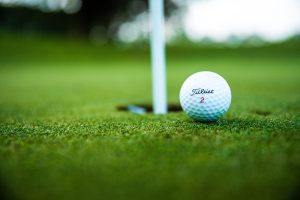 Most of the attendees this year had very high golf handicaps, but the game itself was very much just 'icing on the cake' for this gathering, which provides a valuable opportunity to network with industry peers and colleagues.
Teams took to the greens for an afternoon session, enjoying a full round of Ambrose-style golf which focuses on fun and friendly competition for a host of prizes. After the game, guests enjoyed the prize presentations over drinks and a BBQ buffet dinner.
Before making the presentations to the various team and individual members, Michael Punch, Event Manager for ASGA, said 'Events like this come about through a team effort and play an important role in building and maintaining the connection and strength of our industry. In one sense, that makes everyone here a winner.
"We acknowledge the sponsors who not only invest in the event, but bring along their signage clients, and the sign making and installation companies who assemble their companies into teams to provide such great competition and fun on the day.
"Seeing so many of you willing to come out of your offices and workplaces, set aside healthy business rivalry, and join together in such an enjoyable event, proves that industry camaraderie here in the West is alive and well."
Peter Oliver from ORAFOL organised two competitive teams which finished first and second in the team's Ambrose event.  They were closely followed by the Mulford and Spandex teams. Mark Simmonds of Signs & Lines won the $250 gift voucher provided by Mulford on its par 3 hole and Francois du Toit from Image Signs won the $500 ORAFOL voucher for nearest the pin on the 18th hole.  The other nine novelty prizes were spread amongst other players.
This year's WA Golf Day was sponsored by Graphic Art Mart, Spandex, Mulford, ORAFOL, Signarama, Complete Projects, Kingman Group, ARLON, Roland DG, and Sign Manufacturers Insurance Brokers (SMIB)
As well as ORAFOL and Signs & Lines, numerous other industry businesses took part including Lift Off Solutions, Ball & Doggett, ARTREF, Western Australia Sign & Print Management (WASP) and KwikKopy Perth.
Further Golf Days are planned for Brisbane on 22 August and Melbourne on 4 October. To find out more about these and other events, go to the events page on the ASGA website. To discuss sponsorship opportunities or register your team, 0448 274 211, michael_punch@signs.org.au.