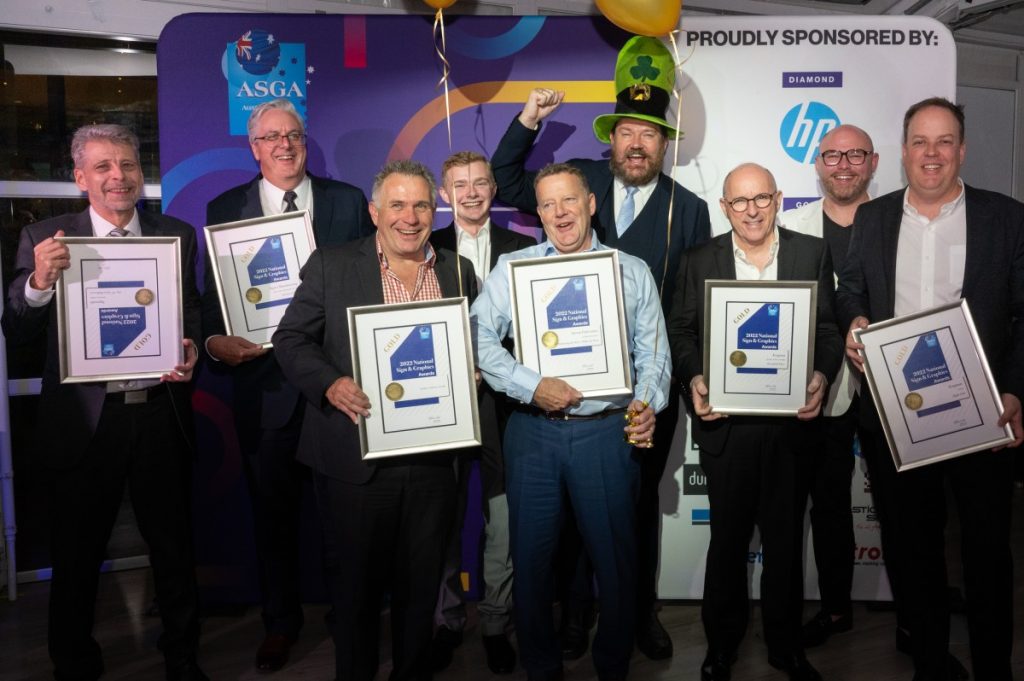 National Sign and Graphics Awards
Founded by ASGA in 2005, the Awards has been held every second year since 2006 to recognise and reward sign companies nationally for the achievement of excellence. The Awards showcase the wonderful array of talent within our industry - celebrating modern, digital and traditional signage.
There are many benefits that come from participating in the Awards, including:
benchmarking your business against the industry's best
increasing your brand and business profile with customers and key industry stakeholders
the review and evaluation of your business goals and achievements
team building through goal setting, inspiring excellence and celebrating wins
2024 Awards
Don't miss the opportunity to enter! Entries for the 2024 Awards will be accepted from projects completed from 8 March 2022 to early 2024.
HP 2022 National Sign and Graphics Awards Gala Dinner
The HP 2022 National Sign and Graphics Awards Gala Dinner Presentation was held on the 28th of June 2022. Australian stand-up comedian, actor, TV and radio presenter, Dave Thornton emceed the evening.
Entries and winners of each of the categories can be found here.
Highlights of the dinner can be found here.
Previous Awards
Awards galleries (photos of 2014, 2018, 2020 Awards presentation)